Our teeth naturally stain and change colour as we get older. At Seycove Dental, we offer professional teeth whitening services to help restore the smiles of patients in North Vancouver.
Whiter Teeth, Brighter Smile
Professional whitening services can be an effective and safe method of removing stains from the surface of your smile and lightening the colour of your teeth, sometimes in just one treatment.
Discoloured teeth are often associated with poor hygiene, but discolouration can also occur due to age and the frailty of the teeth that can be caused by a variety of things.
Teeth whitening works by treating the teeth with a hydrogen peroxide gel and then activating the gel to release oxygen ions. These oxygen ions flood your teeth and break down interior and exterior staining to achieve a bright look. This bleaching process can be incredibly effective and extremely safe with little to no discomfort.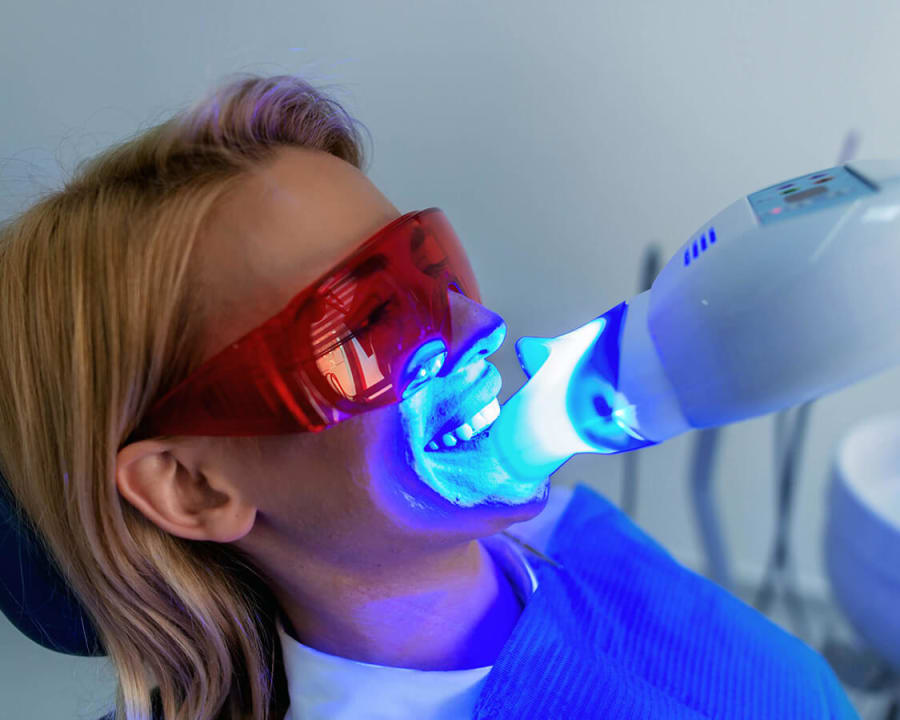 In-Office Teeth Whitening
We offer in-office teeth whitening services at our North Vancouver dental clinic, using a concentrated solution that is able to whiten your teeth in one or two appointments. This can be a helpful option for when you have a special event coming up, or if you would like your whitening treatment to proceed quickly.
At-Home Teeth Whitening
We also offer at-home whitening treatments which are designed for ease of use and are able to brighten your smile in a matter of days or weeks. We create custom-made whitening trays so you can whiten your teeth in the comfort of your home. All you have to do is place the whitening gel inside the trays and place the trays in your mouth.
Teeth Whitening FAQS
Read our most frequently asked questions about in-office and at-home teeth whitening options available at Seycove Dental.