Sleep-Related Dental Problems
Sleep disorders and dental health are related in many ways.
Sleep apnea and other sleep-related disorders such as excessive snoring, bruxism (a term for grinding your teeth in your sleep), and acid reflux may be caused by a number of issues related to your airway while you sleep.
A sleep care appliance can help alleviate your symptoms and improve the quality of your sleep by adjusting the position of your jaw and allowing for better airflow. 
If you're struggling with a sleep disorder, speak to one of our North Vancouver dentists to see if a sleep care appliance may be the right solution for you.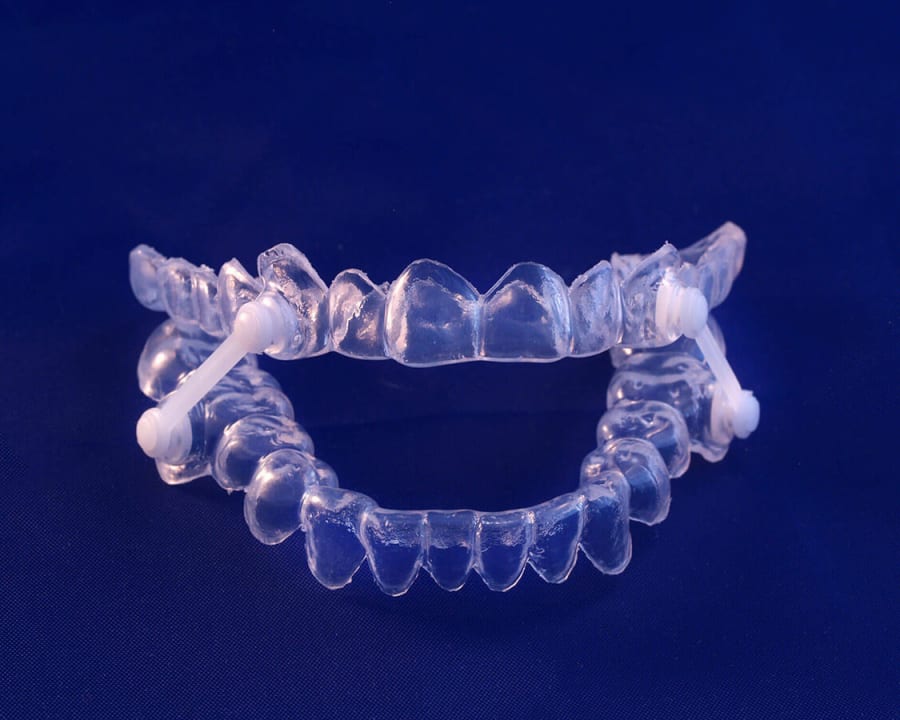 What is Sleep Apnea?
Sleep Apnea is a sleep disorder where breathing repeatedly starts and stops. The lapses in breathing result in lower quality sleep and affect the body's oxygen supply, which can result in serious health consequences.
This condition is normally associated with loud, intense snoring, but just because a person snores doesn't mean they have sleep apnea. It can be caused by being overweight, genetics, excessive alcohol consumption or drug use that cause the airways to become more relaxed and cause blockages. 
According to the Sleep Foundation, sleep apnea is one of the most common sleep disorders in the United States. It can affect children and adults and people of both sexes, although it is more common in men.
 
Sleep Apnea FAQs
Read our most frequently asked questions about sleep apnea symptoms, diagnosis and treatment options available at Seycove Dental.