Preventive Care for Kids
Maintaining positive dental health and a great-looking smile is a process that starts early in life. Young people need to take precautions just as older people do to prevent serious conditions.
Without proper care, tooth decay can begin developing as soon as your child's teeth start to erupt. For younger patients, we start by focusing on preventing decay and cavities. In addition to professional cleanings and exams, we will talk to our young patients about the importance of proper at-home oral hygiene care. 
Your child should come in for a dental exam and cleaning every 6 months. However, every mouth is unique! If your child has any oral health issues that require monitoring or treatment we may recommend that they visit us more often.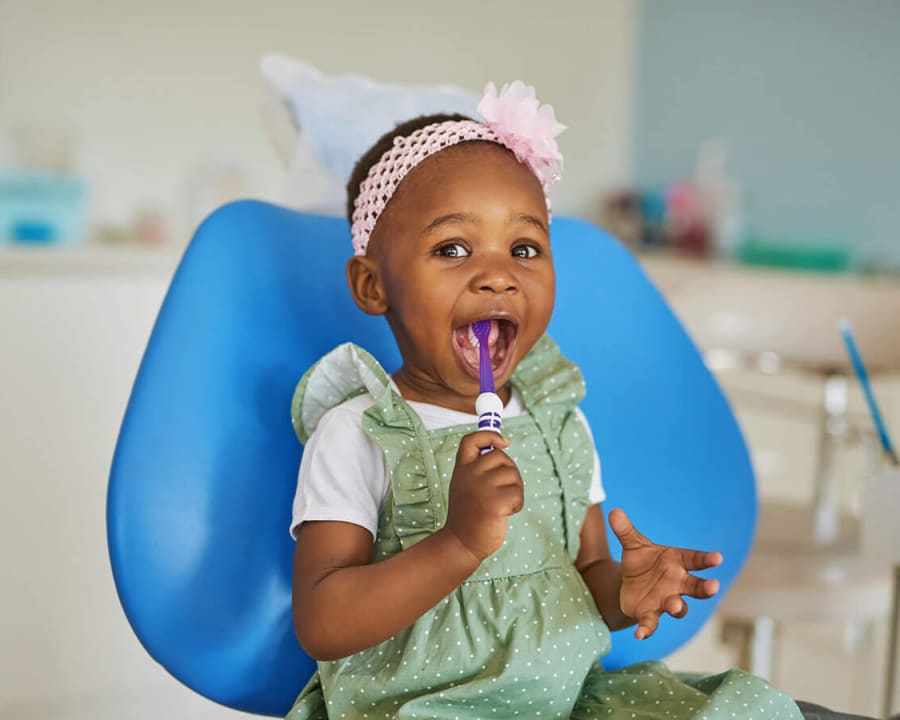 Dental Services for Children
When children receive routinely scheduled professional cleanings and exams, it can help them get used to caring for their smiles as they grow up.
We provide the following services for children to help create the foundations of their continuing dental health. You can work with your dentists to decide which services are suitable for your child's unique needs. 
Advice for children's dental hygiene routines
Fluoride treatments
Child Dental Care FAQs
Read our most frequently asked questions about dental care for kids.
Pediatric Dentists for North Vancouver Children
If your child requires advanced dental care, we refer patients to the children's dental specialists at Smile Town Dentistry Burnaby for specialized treatment options and preventive care.