Dental implants are surgically-placed restorations that the team at Seycove Dental can use to replace missing teeth and help to restore the smiles of North Vancouver patients.
What is a Dental Implant?
A dental implants is titanium screw that can be used to replace the root of a tooth. This screw is surgically placed where a natural tooth has been extracted or lost and, after the area has healed, a crown is attached to the implant.
Implants are able to support artificial teeth that are designed to feel, look and function quite closely to a natural tooth.
Dental implants can be used to replace a single lost tooth or multiple missing teeth and may address oral health issues while leaving you with a functional, natural-looking smile.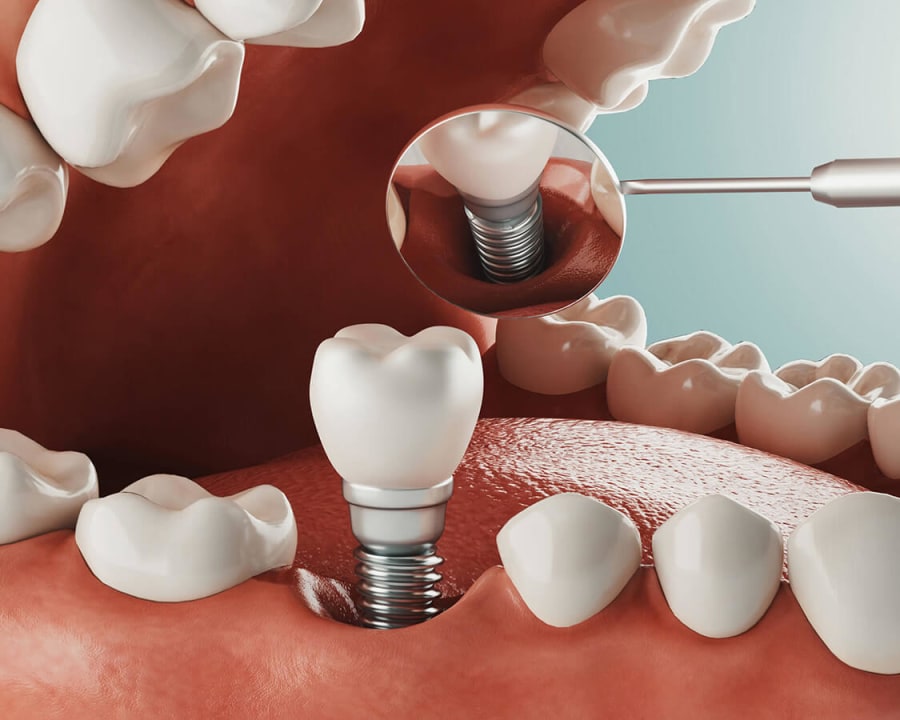 The Implant Procedure
For many people, dental implants are an ideal tooth replacement option. They are made of titanium metal and placed below the gumline.
During the months following the placement of implants, the bone surrounding the implants grows and holds the implants in place. This allows the implant to act as a replacement for the root structure of the missing tooth.
After the implant has been placed and the surgical site has fully healed, your dentist will attach an artificial tooth to the implant, connected by a small metal piece (also known as an abutment), creating the appearance and functionality of a natural tooth where the gap in your smile once was.
Dental Implants FAQs
Learn more about dental implants from some commonly asked questions.